Sign the Petition for Open Access to the European Union.


Prof. Dr. Eberhard R. Hilf, retired full Professor of Theoretical Physics
hilf (at) isn-oldenburg.de
CEO Geschäftsführer des Institute for Science Networking Oldenburg GmbH at the Carl von Ossietzky University,
Ammerlaender Heerstr.121, D-26129 Oldenburg, Germany
Phone +49-441-798-2884;

Other activities 2010 and earlier
Science Networks Oldenburg ScineO [Consulting of Academic Libraries, Publishers, and government.]
Member of the Editorial Board of the Journal of Scholarly Research and Communication CCSP Press, Simon Fraser Univ, CA.
Member of the Programme Committee of 7th International Conference on Mathematical Knowledge Management MKM 2008 Birmingham, UK, 28-30 July 2008.
coopted to the Executive Board of Coalition for Action 'Copyright for Education and Research (Aktionsbündnis Urheberrecht für Bildung und Wissenschaft.
Editor of the Blog (mostly in German) Zugang zum Wissen
EPS (European Physical Society) Action Committee on Publications and Scientific Communications (member till 2006),
ACIS Academic Contributor Information System Steering Committee
IuK Initiative Information und Kommunikation der wissenschaftlichen Fachgesellschaften in Deutschland: (Initiative for Information and Communication of the Learned Societies in Germany) AG Vernetzung (Sprecher 1999),
DINI Deutsche Initiative fuer Netzwerk-Information (Initiative for NetworkInformation e.V.); member of the Executive Board (2004-2006), activities in the workgroups UrhG (copyright), Metadata, Scientific Publishing;
Fachinformationszentrum Karlsruhe FIZ: Wissenschaftlicher Beirat (Mitglied bis 2006)

Virtuelle Fachbibliothek Physik ViFaPhys (wiss. Beirat)
Consulting for Open Access, Visibility of information of Companies, e.g. Intanges
Interests:

Management of scientific information;
Metadata; eLearning retrieval, platform;
Theoretical Physics (Theory of Measurement, Finite systems, Thermodynamics);
Publications: [1] [2];
Most recent: Coauthor of a cooperative group for a proposal to the international UNICODE initiative to include and encode the internationally used Nautical Chart Symbols, (see: proposal to UNICODE Nautical Chart Symbols.)

Author Identifications and publication profiles:: ORCID 0000-0002-5910-3819; authorclaim:phi1; ResearcherID: A-8184-2008; HEP INSPIRE E.R.Hilf.1; papers at ArXiV; microsoft ; Google Scholar

Personen-Namendatei der NDB: PND: 10693675; Virtual International Authority File: VIAF:22644057; Wikipedia: WP:Personeninfo
Citation Index:
Further Activities: < href="http://www.lehmanns.ch/shop/medizin-pharmazie/33637850-9783865417862-leben-ueber-untiefen"> Leben über Untiefen, ein Buch mit guten Fotos vom Wattenmeer-Segeln über das Leben mit einer seltenen Erkrankung aus der Sicht des Patienten und des Arztes - und mit 85 Links zu nützlichen Quellen und Hilfen auch fü jeden Patienten. Gibts als Buch und Ebook.
Member of: DPG (German Physica Society), EPS (European Physical Society)
Some talks:
---
Eberhard R. Hilf
Address:

* private: [Pestrupsweg 30, 26129 Oldenburg, tel.: 0441-592434]

positions held:

Professor für Theoretische Physik (1972 D\"usseldorf, 1972 TH Darmstadt, 1985-2000 Oldenburg)
Fields of Interest:
New services for scientific communication
Former Duties:

* member of the Action Committee on Publications and Scientific
Communication; EPS (European Physical Society)

* IuK
Initiative Information and Communication of the Learned Societies in Germany:
Chairman of workgroup 'Vernetzung'

* DPG: IuK Information- und Kommunikation-Beauftragter des Vorstandes (1996-2003)
[ Summary for the DPG activities]

* CCSD: Centre pour la Communication Scientifique Directe (Lyon): member of scientific advisory board
.
* FIZ Fachinformationszentrum Karlsruhe: Mitglied des Wissenschaftlichen Beirats
i.A. der DPG (bis 2005)

Present Services and Activities:
Some of the Past Teaching
Past Research
Theoretical Physics: Clusterphysics, Desorption-Process (heavy ion or laser induced). Thermodynamics of small systems. Many body system techniques.

Publications, Documents, Documentation of Activities
---
Personal section
Are there heroes to boost the motivation to work at age? Yes, and see the paper of Matthew Reisz;

Are there friends in physics? Larry McLerran, who introduced me to QCD and taught me personal humour and integrity.

On what do I work in winter, and in summer?

Are there Photos of the groups? [1977: Nuclear Astrophysics Group;]
---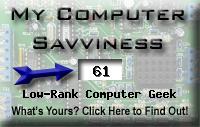 ---
© Prof. i.R. Dr. Dr. Eberhard R. Hilf 2002-Mai 01
Last update: 2016.01.28 (Thursday) 17:08:42 CET